Dimitris Potiropoulos
Studied architecture at Technische Hochschule Darmstadt Faculty of Architecture with professors G. Behnisch, H. Striffler and Th. Sieverts. Served as scientific associate at the Chair of Free Hand Drawing. Received special commendation for his project "Residential Proposal in the Historical Centre of Reutlingen". Specialized in "Architectural Composition – Special Issues of Building Design" under Professor Jürgen Bredow. Completed his studies in 1981.
Dimitris was trained in the offices of "Konstantinos Kapsabelis and Associates" (1978), "F.G. Reihmer Architekten" (1979), "Prof. Helmut Striffler Architekten" (1980 – 1981). After his studies he established his private studio in 1981 and worked for "A.N. Tombazis and Associates Architects "(1985 – 1989). In 1989 he co-founded with Liana Nella-Potiropoulou the Athens based firm "Potiropoulos+Partners", today one of Greece's most accomplished architectural firms with international recognition.
He has been repeatedly awarded prizes and distinctions in architectural competitions, among which: 1st Prize for the Museum of Natural History in Samos, 3rd Prize for the Complex of Technical Chamber of Greece in Maroussi, 2nd Prize for the New Acropolis Museum in collaboration with the Studio Daniel Libeskind, 1st Prize for the refurbishment of the Listed Building Complex of 'Ekmetzoglou' Silk-mill in Volos, distinction for the Grand Egyptian Museum in Cairo, and many more.
Dimitris has lectured Lectures and publications of his have been published in the Greek and International Press. Some of his projects have been presented in exhibitions in Greece and abroad, among which: "Modern Architecture in Historical Centres", Darmstadt, 1981 – "Α' Biennale for Young Greek Architects", Athens, 1996 – "Β' Biennale for Young Greek Architects", Athens, 1998 – "Modern Landscapes. The Greek Architecture in the Decades of 1960 and 1990", Rotterdam, 1999 – "International Architectural Exhibition", Belgrade, 2000 – "Pan-Hellenic Exhibition of Architectural Project", Patra, 2000/2003/2006 – "The shape of Space, 40 years architectural Trends", Athens, 2008, and many more.
Through his work but also on a theoretical level, Dimitris Potiropoulos has pored over issues of sustainable architecture and sustainable development of the built environment. His lectures and publications concern issues of architectural theory, as well as projects and studies implemented by the office. He is co–founder of the "Hellenic Institute of Architecture". In 2009, "Editions Potamos" published the monograph "Potiropoulos D+L Architects" with selected works of the office of the period 1989 to 2009, which is prefaced by Daniel Libeskind and Prof. Dimitris Philippides.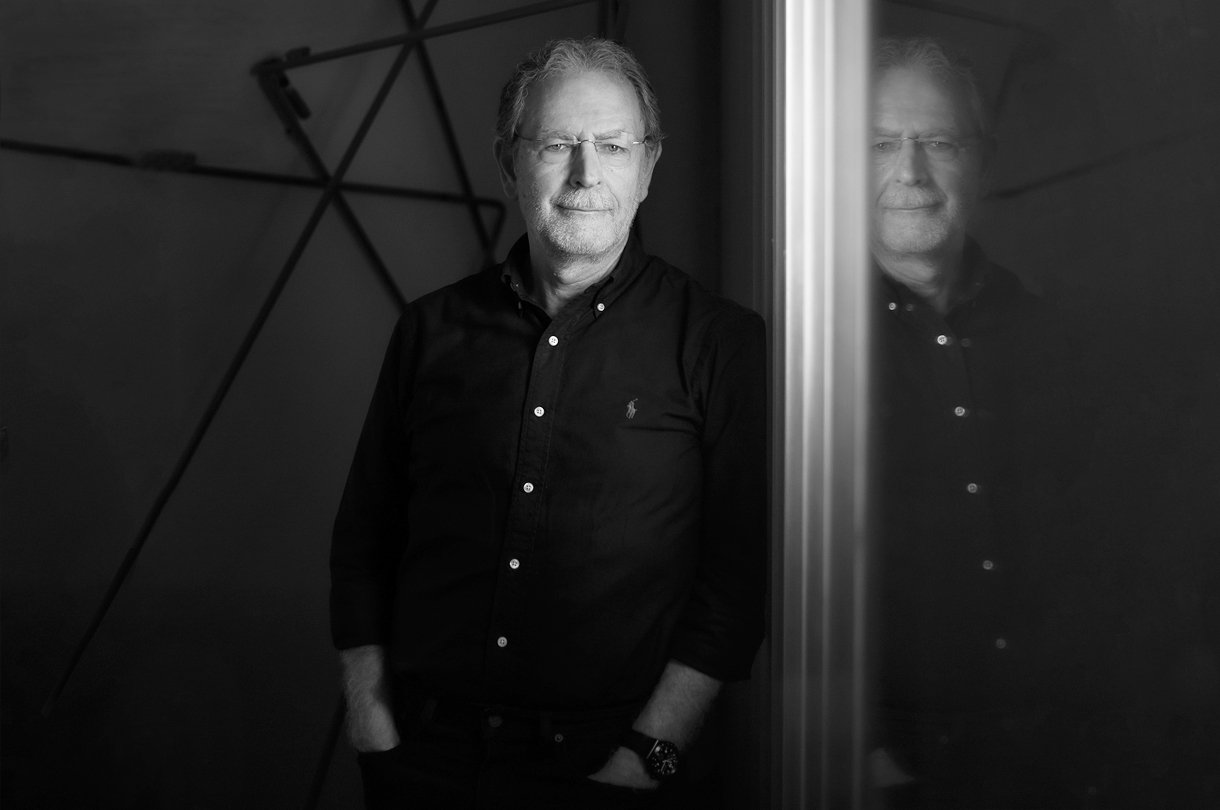 Architect Dipl Ing Arch MArch Chairman and Founding Partner
Next
Architect Dipl Arch MArch Managing Partner