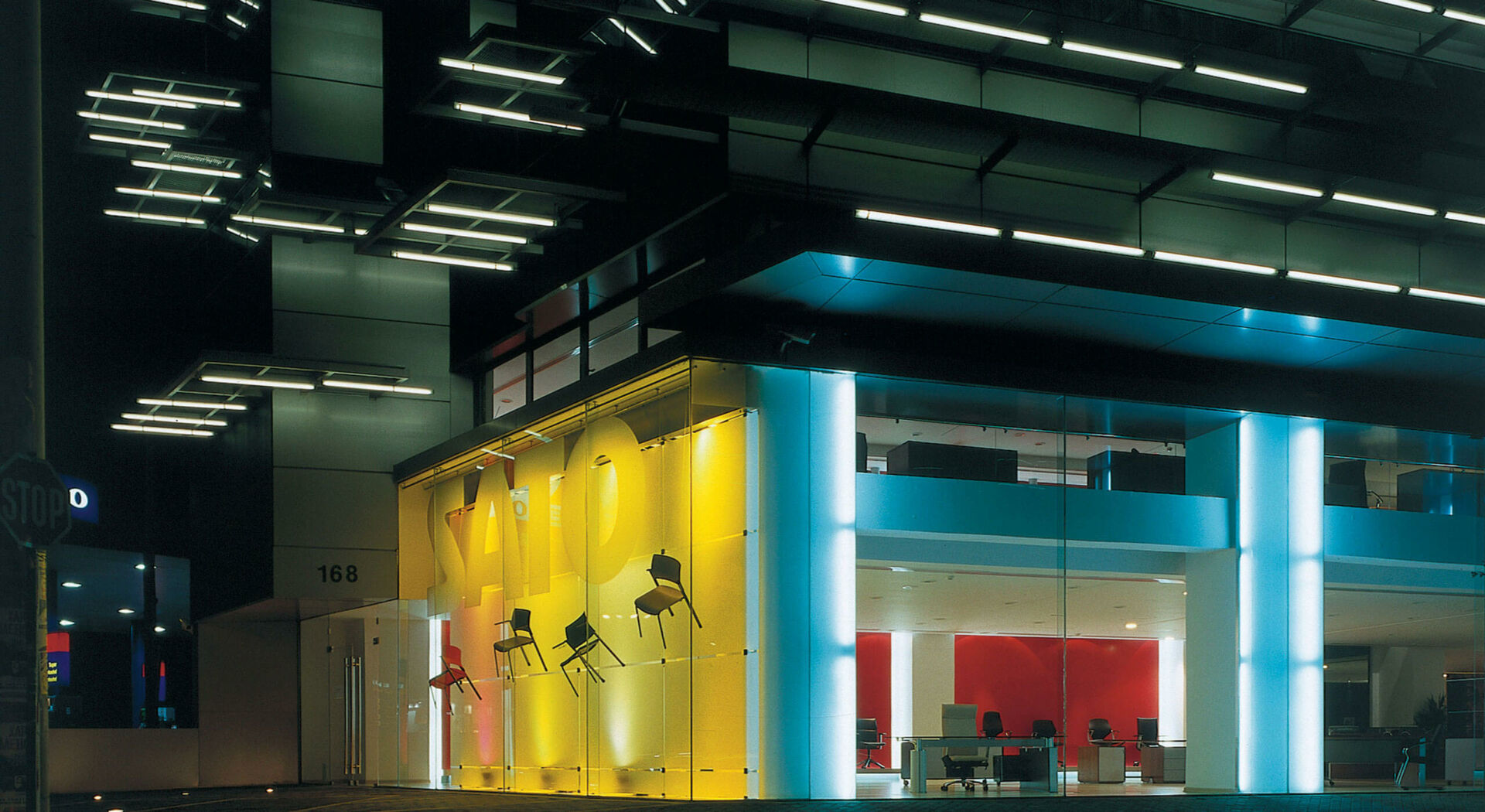 Office & Retail Building on Kifissias Av.
Location
Maroussi, Athens, Greece
Photographers
Charalambos Louizidis, Katerina Glinou
Located on Kifissias Avenue, the Office and Retail Building's program includes the headquarters of the company as well as a showroom. From the beginning of the design process, the main idea was that the building should be distinctive on the axis of Kifissias Avenue, marking the location of the company in the area. The building's design comments on the "hard" flow of the street that "suddenly" interrupts the cohesion of the urban blocks. The element of metal dominates the shell as it covers the building skin and is also used in the shading systems that are present in the elevations.