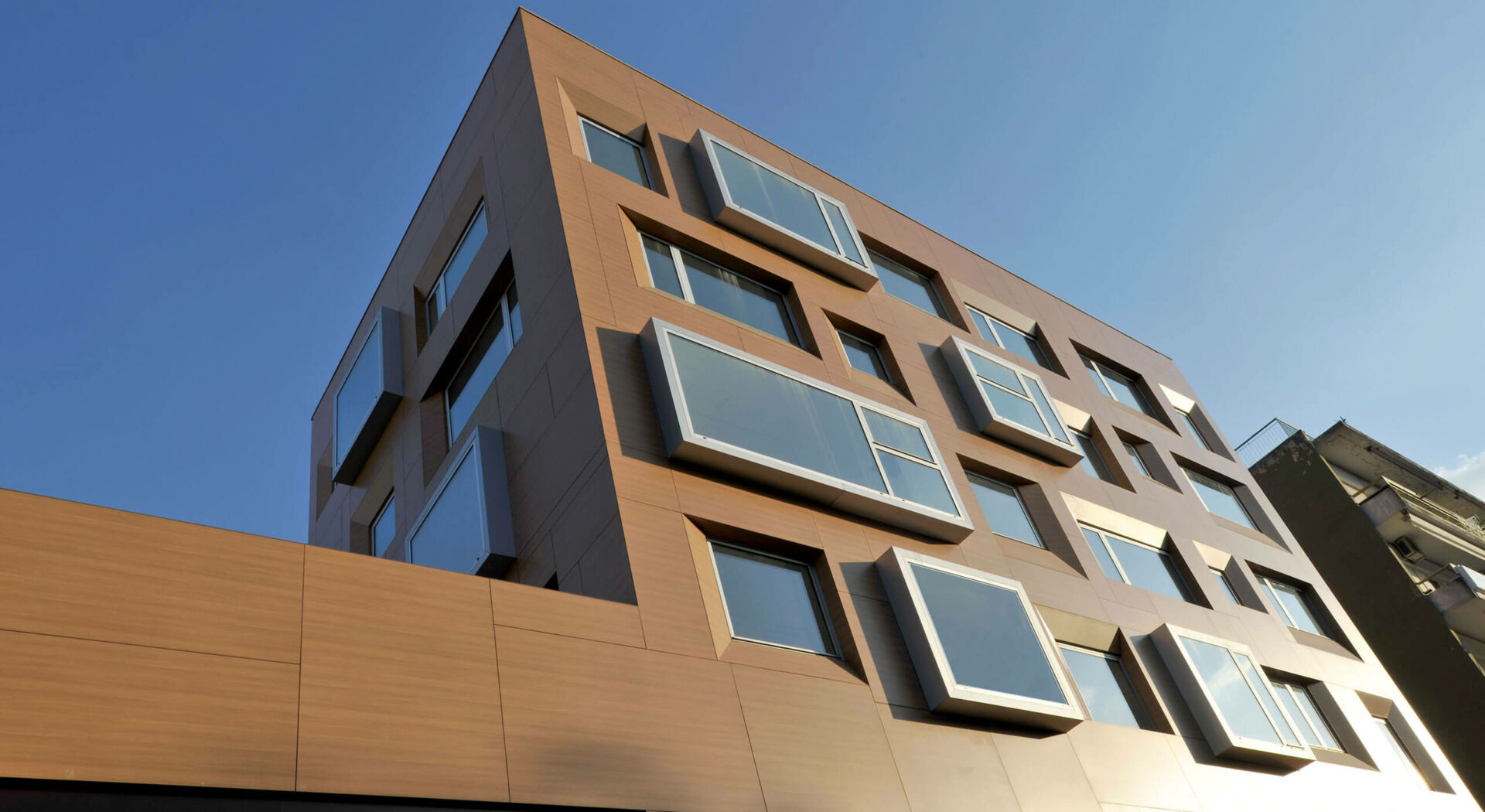 Office & Retail Building on Veikou Avenue
Client
Chorianopoulos Bros. Inc.
Photographers
Charalambos Louizidis, Katerina Glinou
The architectural design of the Office and Retail Building on Veikou Avenue refers to the concepts of "interruption" and "view", located in a major axis of the city (Veikou Avenue) which, along the commercial center of the urban block is surrounded by continuous indifferent building fronts. The building shell, covered entirely by wood, is organized by a system that "frames" the windows while enhancing the element of perspective. The two basement floors host parking and storage spaces, while the ground floor is used for retail. The four remaining above ground floors are of a typical layout and serve office uses.
In collaboration with Th. Tountas & Partners